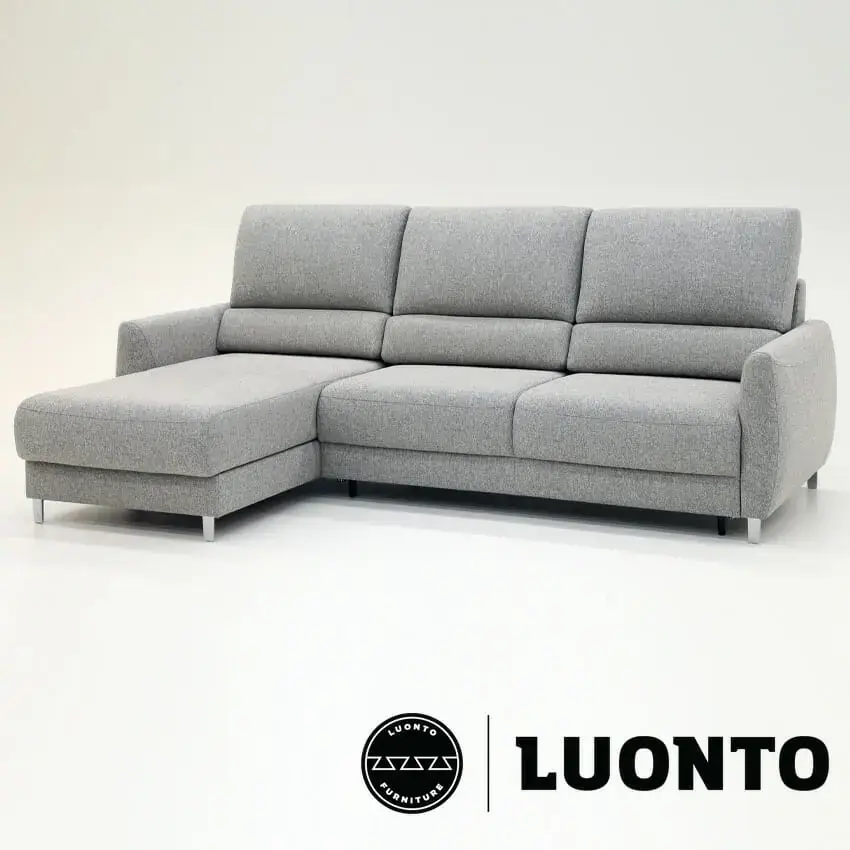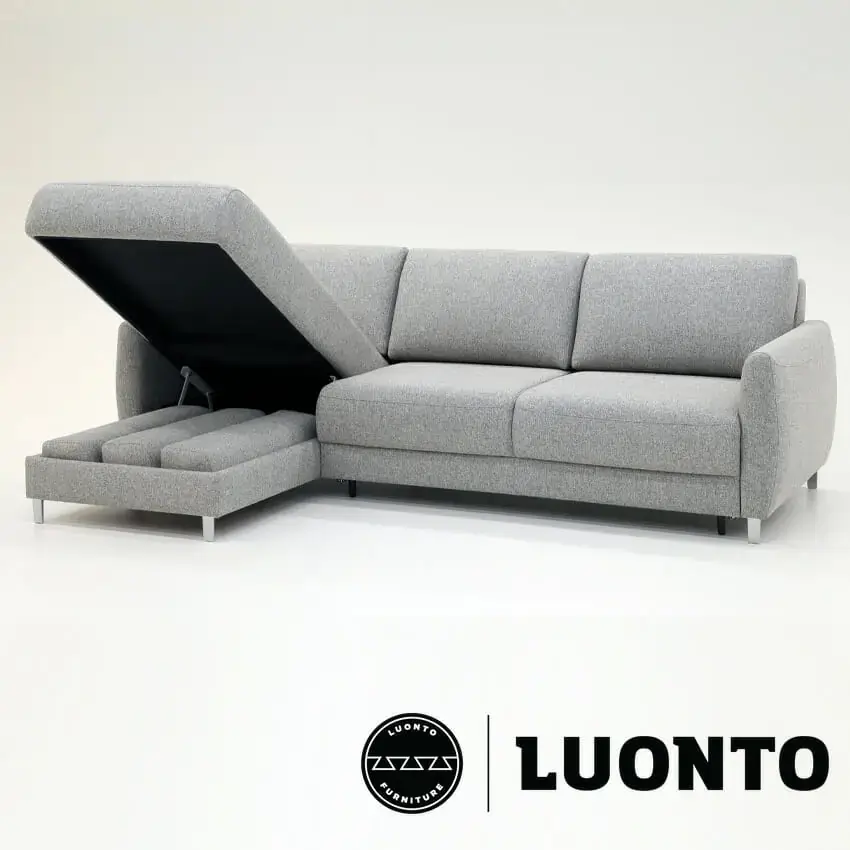 Luonto Delta Sleeper Sectional
A Modern Sleeper Sectional
This sectional sleeper crafted in Finland, offers more function than just a sleeper, with a reversible storage chaise, Insertable Lumbar cushions, and a triple chaise.
Reversible at any time, this chaise offers supreme flexibility for future room changes. Plus, with its large storage box, this chaise offers more functionality to this design.
This sleeper is built with a multifunctional sleeper mechanism called Flip Function. It's easy and offers an arm-to-arm sleeping orientation maximizing space.
All our cushions contain CertiPUR-certified medium-density high-resilience cold-cured foam. It offers just the right balance of support, comfort, and longevity.
Visit A Showroom
To see this piece in person, stop by our Park City or Salt Lake City furniture store locations. You can also give us a call or fill out the form below for pricing and more information!