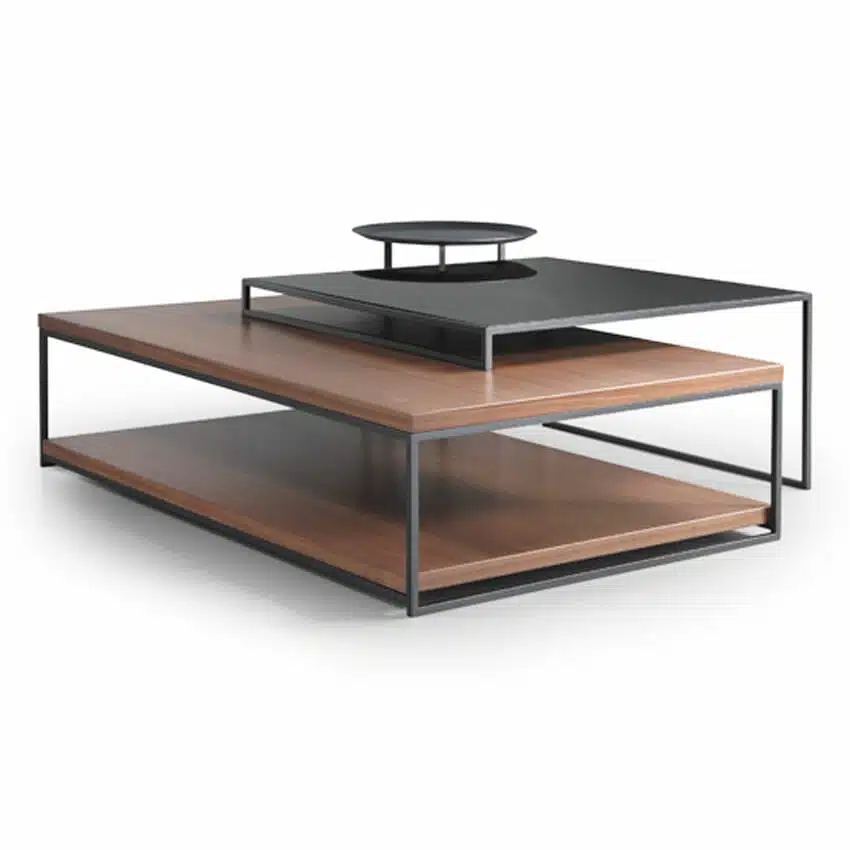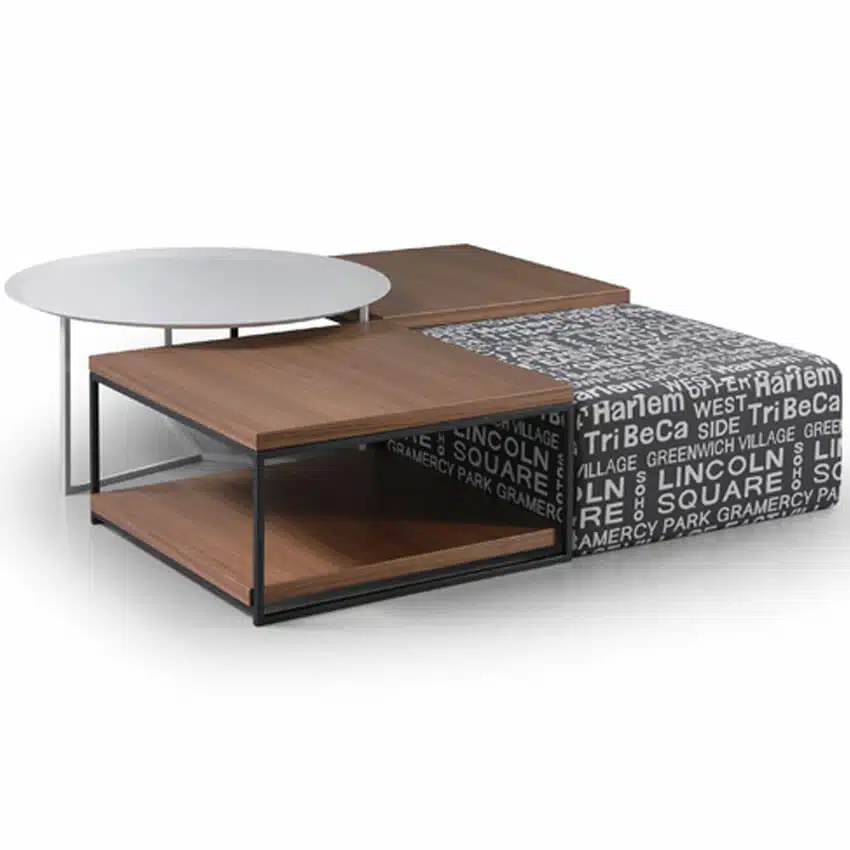 Mix It Up Coffee Table
The stunning Mix It Up Coffee Table Collection, by Trica, allows for a variety of arrangements when set in groups of different dimensions. The small, medium and large components allow you to create your own unique table design to fit any room.
The piece is standard with a fully welded steel base and available in a variety of powder coated finishes, wood veneer, Starphire tempered glass, and/or metal top. The wood veneer has a variety of UV-based cured finish options. The table is also available in brushed steel, except when ordered with a metal top.
Using cutting edge technology Trica builds furniture that is made to last. Founded in 1988, this Canadian company focuses on quality and comfort in its products. Designed and produced in St-Jerome, Quebec, Trica furniture is tailored to your life and allows you an infinite amount of customization to suit your home.
Features
Table base:
Fully welded base.
Available in all powder coated finishes.
Available in Brushed Steel, except when ordered with a metal top.
Tabletop:
Available with wood veneer, glass or metal top.
Wood veneer is available in a variety of water-based UV-cured finishes.
Wood veneer on particle board (1 1/8" thick).
Visit A Showroom
To see this piece in person, stop by our Park City or Salt Lake City furniture store locations. You can also give us a call or fill out the form below for pricing and more information!