No two people are the same. Everyone has different preferences and lifestyles. When choosing the perfect sofa, it's important to think about your own lifestyle before you make a purchase. Your furniture isn't just something to take up space–your furniture is a reflection of the life you live. So which sofa is right for you? Here are some things to consider when choosing a sofa based on your lifestyle.
Natural Fabrics
Natural fabrics are ones whose fibers occur naturally in plants and animals. Some of these fabrics include chenille, cotton, wool, linen, silk, and velvet. Natural fibers are available in an endless array of patterns and colors. When considering hypoallergenic sofa coverings, natural fabrics are some of the best. However, natural fibers are quite delicate and can be easily damaged by moisture or sunlight. If you have young children, a natural fabric may be more difficult to maintain than alternative fabrics.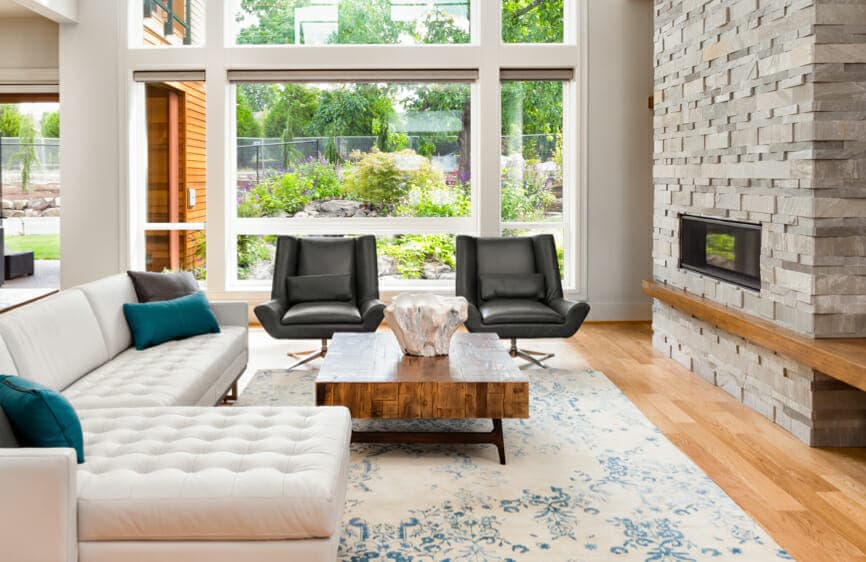 Synthetic Fabrics
Synthetic fabrics, also known as engineered fabrics, do not occur naturally. Polyester, microfiber, olefin, and nylon are some of the textile types found in synthetic fabrics. They are resistant to stains and tend to be more durable than natural fibers. However, some synthetics are known to pill with overuse. They also tend to generate static electricity and collect pet hair. Not to mention pet claws. While these sofas may not be good for pet owners, they are a good option for someone who won't subject their sofa to overuse.
Leather
Leather sofas are made from materials including cow hide, composite hides, and suede. They don't attract pet hair and are easy to clean with just soap and water. Both elegant and bold, a leather sofa can give your home an upscale aesthetic without spending a fortune.
Furniture made from leather is also highly durable. In fact, Better Homes & Gardens says that leather furniture is "something you buy for a lifetime." Leather maintains its shape and color for years, making it a great investment. Its durability makes it the perfect option for homes with children or pets, homes that have frequent gatherings, or even someone looking to upgrade their living room from drab to fab.
Of course, some disreputable sofa designers may use poor leather types to cut manufacturing costs. The only true way to ensure that your sofa is made from quality leather is to buy one from a reliable, trustworthy brand like San Francisco Design. Our sofas are made from only the highest-quality leather, giving you a timeless piece without any worry. 
Give your home a unique, upscale look no matter what your lifestyle may be with San Francisco Design. Our experts have the knowledge you expect and can show you luxurious furniture that can be yours for years to come. Visit one of our two locations or call us today to get inspired.