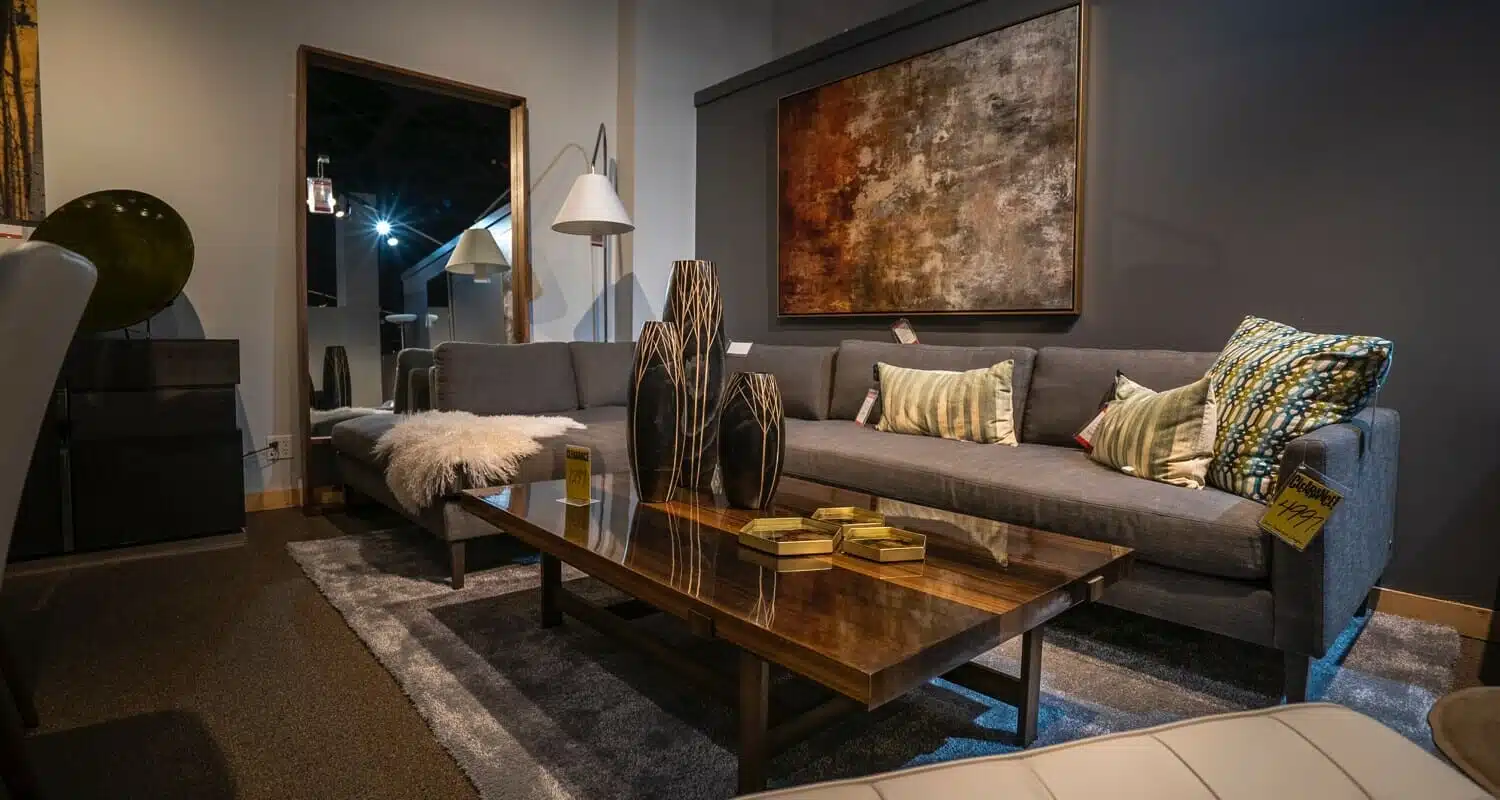 Shopping for furniture in person offers a number of advantages, not the least of which is being able to see, feel, and assess the quality of the pieces you are looking for. However, there are a number of things to keep in mind while furniture shopping, particularly in Salt Lake City. The experts at San Fran Design have developed a guide to shopping for furniture in SLC stores. Here are our top tips that will make your search a success.
1. Check Online
Before you visit an SLC furniture store in person, we recommend taking a look through their website. While a store's online appearance shouldn't determine whether you purchase furniture from them, it can sure help you make the decision. More often than not, stores with current, professional sites care about the overall user experience. A positive online atmosphere is usually reflected in their brick and mortar store, too.
Checking online also allows you to get a better feel for the furniture they specialize in, the store hours, customer reviews, and may allow you to see the faces of the people you'll meet in the store.
2. The Store Interior
First impressions carry incredible weight when we form relationships, but they can also be crucial when purchasing furniture. When you enter into any Salt Lake City furniture store, consider the storefront interior. Take note of the décor, accessories, light fixtures, and artwork to help form your first impression. The care and detail that a company puts into their storefront highlights much more than their home furnishings.
For instance, a dilapidated, poorly lit store doesn't just suggest that a company cares more about its bottom line than the furniture, it suggests that they care less about their customers.
On the other hand, a furniture store that has groundbreaking styles, stylish décor and accessories on display demonstrates that they are up to date on the latest styles and trends, have a knack for the intricacies of interior design, and have attention to detail that's second to none. A furniture store with attention to detail provides a better overall experience, likely leaving you more satisfied with your purchase in the end.
3. Style
With each furniture store you visit, make sure to get acquainted with its unique design style. Specialized furniture stores will have salespeople with a depth of knowledge surrounding every piece of furniture in their space, options for customization, and much more. Salt Lake City contemporary & modern furniture stores in particular contain a selection of furniture that is both unique and cohesive with the modern style.
On the other hand, some furniture stores don't have a determined style, which is often due to the fact that their furniture selection is too broad, of poor quality, or out-of-date. Salespeople in this environment may not have a comprehensive knowledge of pieces in their showroom and may not recommend the best furniture for your home. For the best results in your search for the perfect furniture, choose a store with a specific style.
4. Quality
Shopping in person is always a good idea, but it's an even better idea when considering quality. Being able to see and feel furniture in person can make all the difference in your purchase. While assessing the quality of a contemporary sofa online is often time-consuming and inaccurate, it may only take a matter of seconds to determine in person.
5. Comfort
Along with quality, comfort is also best determined when you shop for furniture in person. As you move through a showroom, make sure to assess the furniture, materials, and fabrics for comfort.
Ask Questions
No matter your style or budget, it's important to ask questions during your search for furniture. Our experts recommend asking the following at any Salt Lake City showroom:
· How long can I expect this piece of furniture to last?
· What is the best way to clean or maintain this piece?
· Is your furniture guaranteed?
· Do you have customization options available?
· How do you deliver and what is the delivery timeframe for this item?
· Why should I buy from you?
Shop Modern Furniture at San Fran Design in Salt Lake
Shopping for furniture in SLC doesn't have to be stressful or overwhelming, particularly when you find the right store. San Francisco Design is Utah's choice for modern & contemporary furniture. With a breathtaking showroom, the latest styles, and unparalleled quality, we provide a customer experience that is unlike any other. Visit our website to see our modern furniture selection or stop by our Salt Lake City showroom today!